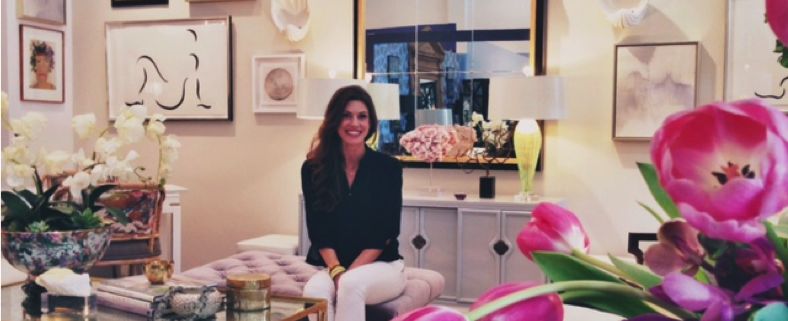 Being a designer means staying in a constant state of motion, both physically and mentally; attending job site meetings, drafting plans, creating vision boards and drawings, researching new products, pulling materials, and all this before you get to the fun stuff like shopping for furniture. The creative hustle and bustle of the everyday means that when a new idea floats your way, it can easily get lost in the shuffle. A few years ago I decided I needed to capture those thoughts in a more meaningful way and began jotting them down into my phone for safekeeping. But what good are ideas if they're never shared? 'Musings' is essentially just that; those creative inklings expanded upon and broadcasted via the internet. From décor trends to construction tips and know-how, my everyday thoughts will be captured and shared with you. Although living and breathing interiors is certainly my jam and the majority of what you will find on this blog, every once in a while I may tiptoe into fashion, another favorite of mine, as well as general thoughts on life and living. I hope you enjoy taking a regular peek into my world, and in the meantime, here's a little more about myself and the team at Tiffany McKinzie Interior Design. Cheers!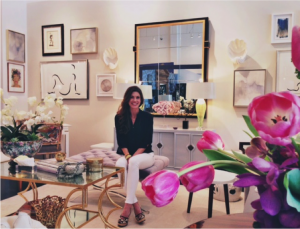 About Tiffany
 A well-designed interior may begin with a solid foundation and beautiful furnishings, but what is often forgotten is that it ends with the inhabitants and how they live and feel within the space. The same rings true for my own home; as the cliché goes, family makes a house a home! I live with my husband and two wonderful children, along with the newest addition to the household—Phoebe, our English Bulldog, who may be the cutest pup out there *wink *wink.
I began my design business over 15 years ago, and am so humbled by the opportunities I've been given to share beauty and function in the everyday lives of the people I meet. It is a dream come true to gain a shared understanding and passion with each and every client and translate that into their surroundings, making their house feel like a home. However, now it gets even better as I'm so thrilled to branch-out into a blog, where I can share a little more of my everyday 'musings' with each of you. So grab some coffee, or maybe a glass of wine, and meet the rest of my crew. We look forward to you joining us as we attempt to share some design magic via the web!
About Katelyn
As Tiffany's Senior D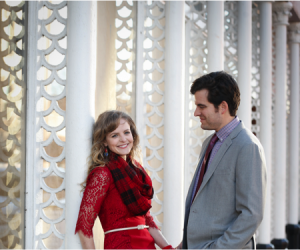 esign Associate, my days may vary from hunting through showrooms to find fabrics and materials for our clients, to doing heavy lifting at installs. We stay quite busy here at TMID, but I wouldn't have it any other way. When I'm not working, I'm sprucing things up around my own home with the help of my handyman husband, John. Our most recent endeavors include a complete remodel of our master bathroom (demo was my favorite part), installing wood floors, and adding box beams to our bedroom ceiling; all completed under the careful supervision of our three adorable mutts, Penny, Loretta, & Stetson.
I feel so fortunate to have the opportunity to work alongside Tiffany every day, and to help find and create beauty and function in our clients' homes. From exploring the Dallas Design District to essentially playing a game of Tetris while loading up my car with new goodies, the design life is challenging, yet incredibly rewarding and fun. I'm looking forward to this New Year and our exciting list of upcoming projects!
About Kelly
I am Kelly and a self-professed design addict. I live with my husband, Nick, who graciously puts up with my constant furniture rearranging, and our two dogs – Chapman & Caz. The pups enjoy participating in my design schemes by consistently roll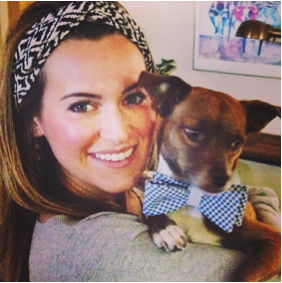 ing on any new textiles (included but not limited to rugs, pillows, bedding, and furnishings).
Design has always been an important aspect of my life. When I was twelve, I considered rearranging the furniture in my bedroom to be a fun activity. It
didn't take long before basic furniture arranging turned into painting – walls, nightstands, you name it – hanging up pictures, and saving up to buy new bedspreads. Fortunately for my youthful self, my parents gave me free reign to decorate how I pleased, even when that involved painting black diamonds on an accent wall and buying red sheets (I definitely went through a black & red phase – eek!). Needless to say, interior design is an absolute passion of mine and I'm so excited to be part of the team with Tiffany!
Save
Save
http://tiffanymckinzie.com/wp-content/uploads/2017/01/Tiffany.png
601
788
Kelly Pappas
http://tiffanymckinzie.com/wp-content/uploads/2016/05/logo-300x100.png
Kelly Pappas
2017-01-16 20:01:33
2017-01-16 20:07:10
Musings